Established August 23, 1997 © 1997 - present by Lois E. Gibson
Contents of this web site and all original works are copyright - All rights reserved. The material on this site may not be reproduced elsewhere except with the prior written permission of the owner.
Shop at Amazon! This website is a participant in the Amazon Services LLC Associates Program, an affiliate advertising program designed to provide a means for sites to earn advertising fees by advertising and linking to amazon.com.



Coverage on Edwin Young, L. E. Westberg and Faith Tabernacle Apostolic Church in Junction City, Kansas is here. Also Jordan Young's sexual charges and Nathan Dudley. Information on the 1978 disappearance of Beverly Ward is here. In January 2018 the FBI was asked to investigate.
Controversy over a loss of several buildings owned by the Revival Center of Modesto, California, pastored by UPC ministers Randy Keyes and Todd Johnson was reported on March 24, 2015. Under pressure the author removed the story, but it is yet available.
UPC minister Tony Sasnett of Greater Faith Apostolic Church in KY was charged with four counts of rape of a girl from the church. Former UPC minister Michael Rodney Jones of Norfolk Apostolic Church in VA, will spend two years in prison for secretly videotaping a fellow pastor's wife and daughter while they were naked. UPC pastor Michael Orten of KY, in defending using a sex offender in church leadership, compares stealing candy to raping a 13 year old.
December 2016: Manfred Malagon, a minister from a United Pentecostal Church in Elgin, IL (daughter church of International Christian Fellowship), is being sued by a former member. Read about it here and see the court papers.

Read about
the NAYC's fake tweet from President Trump in July, his real visit to First Church in Pearland on Sept. 2 and his $100,000 donation to a
United Pentecostal Church
non-profit.

UPC Minister & Former Porn Star
David Bassette, then a UPC minister, married former porn star Crystal DiGregorio on December 20, 2014. According to David Bernard's Facebook, Alan Bassette, David's father and UPC pastor, has divided the Fulton church by removing David. He allegedly falsely accused Crystal, calling her a devil. Crystal posted on lying, judging & hypocrisy in Dec/Jan. They had their first child, Carter, born in October 2015. See the 2016 article and video. Also their 2017 YouTube channel.
Allegation Against Stanley Vickery
In April 2017, Boisy Pitre, a United Pentecostal PK, shared about a 1986 childhood encounter with former UPC ordained minister Stanley Glenn Vickery. Stan Vickery, who held license for more than 15 years, is now a registered sex offender living in Louisiana. Pitre shares on his blog how T.F. Tenney had looked into an allegation against Vickery years prior.

THE JOURNEY OUT OF THE UPC
'The Journey Out Of The United Pentecostal Church', written in 1994 by former UPC minister Dan Lewis, is now available to read. With the permission of Mr. Lewis, you will find a link to free PDF and Word versions of the book here. A Kindle version is also available. Below is an excerpt from his book.
"Is there life, Christian faith and spiritual peace after coming out of the United Pentecostal Church? Yes, there is, but I would be less than honest if I did not also warn that one will not find it either quickly or easily. There will be a period of time when the person coming out will be like the "man without a country." Life will be confusing, and one's spiritual comfort zone will be exceedingly strained. Will it be worth it? A thousand times, yes! Perhaps this book will help ease the strain and give food for thought as one makes the pilgrimage.
"Coming out is no easy task, but it is possible. If you are one of those who are coming out, I wish to assure you that you can survive with your spirituality and faith intact. In the end, you will find a new love for the Lord Jesus, a new appreciation for his church, and a new compassion for those who have not yet understood his grace. There will be dangers, of course. Some are internal, such as the danger of bitterness. Others are external, such as the superficiality of much that comes under the guise of Christianity. Be patient with yourself. Trust in God. Remember, truth is more than a set of doctrines. It is first of all a relationship with our Lord. Yet even in the doctrinal arena, truth has time on its side. It is error that is usually in a hurry."
The late Don C. Marler's book is now available in paperback and Kindle.


Just as emotional abuse affects one emotionally, while physical abuse inflicts pain and bodily injury on its victim, spiritual abuse affects one spiritually. It is the result of a spiritual leader or system that tries to control, manipulate, or dominate a person. This control is often in the form of fear. This is considered a major factor in mind control/coercive persuasion or thought reform. There are those who feel the latter comes into play in cases such as these, while others feel the thinking is in error. No matter where one stands, it does not lessen the affects of spiritual abuse. (read entire text and watch interview with Stephen Arterburn, co-author of "Toxic Faith")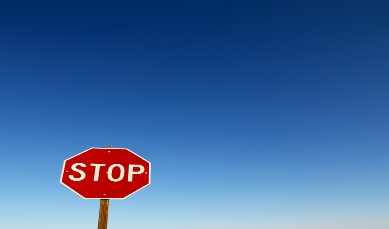 We cover spiritual abuse in Bible based churches and have a secondary focus on the United Pentecostal Church.

Art Wilson and the United Nations
In mid 2013, United Pentecostal Church pastor Art Wilson began services at a chapel across from the UN. Some people have been baptized and/or spoken in tongues since then. Invited in April 2015 to address the General Assembly of the United Nations along with others, he instead requested Lee Stoneking to speak. Wilson wrote Stoneking's speech. This article, updated July 2016, attempts to clarify what happened. You may find some troubling information. A second article about Lee Stoneking's claims of Osama Bin Laden having 40 wives held captive in a cave is also available.

Sexual Abuse in UPC Churches
This article presents disturbing evidence of wide scale pastoral sexual abuse and pastoral/organizational cover up of sexual abuse within the United Pentecostal Church. Read here for the first in a series of new articles. A second on Mack Charles Andrews, former UPC pastor, is now available.