Established August 23, 1997 © 1997 - present by Lois E. Gibson
Contents of this web site and all original works are copyright - All rights reserved. The material on this site may not be reproduced elsewhere except with the prior written permission of the owner.
Shop at Amazon! This website is a participant in the Amazon Services LLC Associates Program, an affiliate advertising program designed to provide a means for sites to earn advertising fees by advertising and linking to amazon.com.

Several food for thought videos are being made available here.


Edwin Young, former United Pentecostal minister, suddenly and unexpectedly resigned the independent Apostolic church he pastored on August 2, 2012. It is believed that he now resides in Florida. He is under investigation and it is separate from the probe into his son.
Jordan Young, Edwin's son, was first arrested August 13, 2012 and charged with numerous sexually related felonies involving minor boys. These are said to have occurred between 2008 and August 1, 2012.
On November 6, 2013 a plea agreement was made where Young agreed to a sentence of over 24 years in prison. He pleaded no contest to one count of aggravated criminal sodomy and three counts of aggravated indecent liberties with a child. The remaining charges were dismissed with prejudice as part of the agreement. On January 13, 2014, Young was sentenced to 24.5 years in prison. He briefly apologized to his victims & thanked his family members that attended.
An in depth look at past events at Faith Tabernacle Apostolic Church in Junction City, Kansas is found here. A separate page on Jordan Young, the charges and background info is found here. A third page on Nathan Dudley (the new pastor), and recent events is found here.


APOSTOLIC REALITY TV SHOW
Oneness Pentecostals are appearing in a National Geographic reality show. The show debuted September 10, 2013 on the National Geographic Channel. You may read all about it here. The church in Kentucky where Jamie Coots was pastor (Full Gospel Tabernacle in Jesus Name in Middlesboro) is mentioned in two books where you can read some of them online via Google here & here. Sadly, Jamie Coots died of an untreated snake bite on February 15, 2014.
PARADISE RECOVERED DVD GIVEAWAY
This website is giving away a few new copies of the film on spiritual abuse, Paradise Recovered. Written by a woman who experienced spiritual abuse, this is an independent film that was made in Indiana. Please send Lois an email (see the contact page) and mention the giveaway. You must have a mailing address in the USA. For information about the film and some reviews, go here.

ALLEGATIONS AGAINST LEE STONEKING SURFACE
In the second week of September 2013, Bradley Russell Odeman Sr. announced on his Facebook page that he believed there was inappropriate behavior toward him 25 years ago from UPC minister and evangelist Lee Stoneking. He alleged nothing physical occurred and shared he had proof of what happened with Stoneking, including pictures given to him. UPC minister Garth Gilmartin confirmed that he did attempt to stand up for Odeman years ago. He wrote in part, "When you confessed to me years ago about this, I went forward and told UPC authorities what had happened. I was ridiculed and slandered for my boldness, but here I am! I will watch your back and I will not hide the truth regarding this abuse. I have saved all of my correspondence to Mr. Stoneking and I remember vividly our conversation." Gilmartin's wife, Betsy Gilmartin, stated that the then "Dist(rict) Superintendent of New York could not do anything unless Brad was willing to press charges." Allegedly Odeman chose to not press charges at the time. On September 12, Brad wrote in part, "there are many intricate details and dynamics to this that I will only share at the right time !! Please stop with the enquiring mindset...let it be sufficient for me to say, "Beyond ANY doubt, and without ANY embellishment, LS was completely and thoroughly inappropriate".
I attempted to contact both Odeman and Gilmartin to see if they would be willing to share their stories in depth and provide documentation to support the allegations. I have not heard from them and no documentation has been released to the public to support the claims. Meanwhile, one of our readers contacted the UPCI and was referred to the curren NY District Superintendent, Stephen Spite, and after writing him, no reply was received.


Just as emotional abuse affects one emotionally, while physical abuse inflicts pain and bodily injury on its victim, spiritual abuse affects one spiritually. It is the result of a spiritual leader or system that tries to control, manipulate, or dominate a person. This control is often in the form of fear. This is considered a major factor in mind control/coercive persuasion or thought reform. There are those who feel the latter comes into play in cases such as these, while others feel the thinking is in error. No matter where one stands, it does not lessen the affects of spiritual abuse. (read entire text and watch interview with Stephen Arterburn, co-author of "Toxic Faith")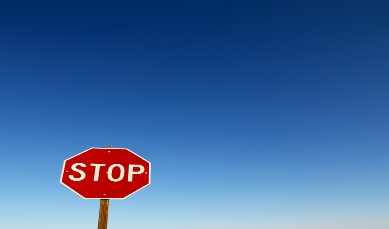 We cover spiritual abuse in Bible based churches and have a secondary focus on the United Pentecostal Church.

REFLECTING THE GLORY REVIEW
The teachings of Ruth Rieder, now Ruth Harvey, have long created a controversy within the UPC and other Apostolic churches. It took the basic teaching that a woman is not to cut her hair to a new level that some have likened to witchcraft. It was no longer enough to simply teach that women should not cut their hair. Now women are being told they have special importance, power and protection and are the protectors and guardians of God's glory.
"Reflecting The Glory" was her second book on holiness standards. For an in depth review, go here.

Michigan Doomsday Chiropractor
On March 12 & 20, 2014, Fox news reported on a chiropractor, Craig Stasio, in Clinton Township, MI where it appears young adults are involved with his Pentecostal type religious group. Read about it here and here and here. The business closed & re-opened since the report. See our Facebook for more info.