Established August 23, 1997 © 1997 - present by Lois E. Gibson
Contents of this web site and all original works are copyright - All rights reserved. The material on this site may not be reproduced elsewhere except with the prior written permission of the owner.
Shop at Amazon! This website is a participant in the Amazon Services LLC Associates Program, an affiliate advertising program designed to provide a means for sites to earn advertising fees by advertising and linking to amazon.com.

Want to help with our fundraiser? - Several food for thought videos are being made available here.


Edwin Young, former United Pentecostal minister, suddenly and unexpectedly resigned from the independent Apostolic church he pastored on August 2, 2012. It is believed that he now resides in Florida. He is under separate investigation.
Jordan Young, Edwin's son, was first arrested August 13, 2012 and charged with numerous sexually related felonies involving minor boys. These occurred between 2008 and August 1, 2012.
On November 6, 2013 a plea agreement was made where Young agreed to a sentence of over 24 years in prison. He pleaded no contest to one count of aggravated criminal sodomy and three counts of aggravated indecent liberties with a child. The remaining charges were dismissed with prejudice as part of the agreement. On January 13, 2014, Young was sentenced to 24.5 years.
An in depth look at past events at Faith Tabernacle Apostolic Church in Junction City, Kansas is found here. A separate page on Jordan Young, the charges and background info is found here. A third page on Nathan Dudley (the new pastor), and more recent events is found here. Information on the 1978 disappearance of Beverly Ward, the sister of Brenda Young (Edwin's wife) is found here. New evidence has been discovered in late 2014 by reporter Lynette Richards.


ALLEGATIONS AGAINST LEE STONEKING
In September 2013, Bradley Russell Odeman Sr. announced on his Facebook page that he believed there was inappropriate behavior toward him years ago from UPC minister Lee Stoneking. He alleged nothing physical occurred. UPC minister Garth Gilmartin confirmed it. No documentation has been released to the public to support the claims. Attempts to contact Odeman and Gilmartin failed. A reader contacted NY District Superintendent Stephen Spite & received no reply.
UPC Minister & Former Porn Star
David Bassette, a UPC minister, married former porn star Crystal DiGregorio on December 20, 2014. According to her Facebook posts on David Bernard's page, Alan Bassette, David's father and UPC pastor of 3 churches in New York, has divided the Fulton church and taken it away from David. He allegedly falsely accused Crystal and called her a devil. Crystal has made posts on lying, judging & hypocrisy in December.

THE JOURNEY OUT OF THE UPC
In "Heretics and Politics" Thomas Fudge references a book by a former UPC minister, Dan Lewis. "The Journey Out Of The United Pentecostal Church," written in 1994, is now available to read for free on this site, thanks to the generosity of the author. With the permission of Mr. Lewis, you will find a link to a PDF of the book here. There you will find information on additional books pertaining to the UPC and others. Below is an excerpt from the book.
"Is there life, Christian faith and spiritual peace after coming out of the United Pentecostal Church? Yes, there is, but I would be less than honest if I did not also warn that one will not find it either quickly or easily. There will be a period of time when the person coming out will be like the "man without a country." Life will be confusing, and one's spiritual comfort zone will be exceedingly strained. Will it be worth it? A thousand times, yes! Perhaps this book will help ease the strain and give food for thought as one makes the pilgrimage.
"Coming out is no easy task, but it is possible. If you are one of those who are coming out, I wish to assure you that you can survive with your spirituality and faith intact. In the end, you will find a new love for the Lord Jesus, a new appreciation for his church, and a new compassion for those who have not yet understood his grace. There will be dangers, of course. Some are internal, such as the danger of bitterness. Others are external, such as the superficiality of much that comes under the guise of Christianity. Be patient with yourself. Trust in God. Remember, truth is more than a set of doctrines. It is first of all a relationship with our Lord. Yet even in the doctrinal arena, truth has time on its side. It is error that is usually in a hurry."


Just as emotional abuse affects one emotionally, while physical abuse inflicts pain and bodily injury on its victim, spiritual abuse affects one spiritually. It is the result of a spiritual leader or system that tries to control, manipulate, or dominate a person. This control is often in the form of fear. This is considered a major factor in mind control/coercive persuasion or thought reform. There are those who feel the latter comes into play in cases such as these, while others feel the thinking is in error. No matter where one stands, it does not lessen the affects of spiritual abuse. (read entire text and watch interview with Stephen Arterburn, co-author of "Toxic Faith")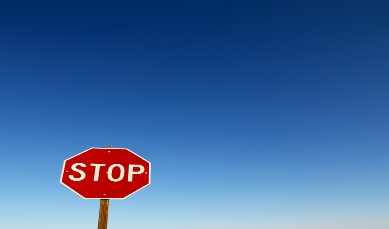 We cover spiritual abuse in Bible based churches and have a secondary focus on the United Pentecostal Church.

REFLECTING THE GLORY REVIEW
The teachings of Ruth Rieder, now Ruth Harvey, have long created a controversy within the UPC and other Apostolic churches. It took the basic teaching that a woman is not to cut her hair to a new level that some have likened to witchcraft. No longer enough to simply teach that women should not cut their hair, women are being told they have special importance, power and protection and are the protectors and guardians of God's glory.
"Reflecting The Glory" was her second book on holiness standards. For an in depth review, go here. You may also read reviews of Marble Palaces Or Painted Barns & Kingdom Clothing, both children's books by Ruth.

Sexual Abuse in UPC Churches
This article presents disturbing evidence of both wide scale pastoral sexual abuse and pastoral and organizational cover up of sexual abuse within the United Pentecostal Church. In the many convictions, arrests, charges, and news reports there is a disturbing trend. Read here for more info.